MO invoices
If you make an order using the mail-order service, KNV prepares the invoice to the end customer in your name. In addition, a return form and a remittance slip are included.
On the Additional features menu you will find the MO invoices command
This command will take you to the invoice ledger with the customer invoices prepared by KNV by month.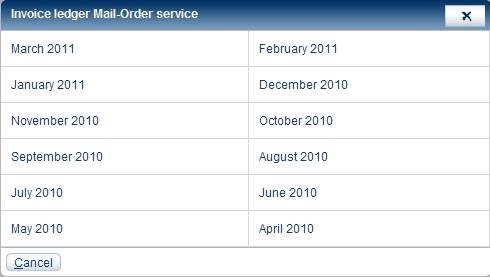 The transaction number is the same as the invoice number. Using the order number link you can open the related order data in the order book.
You will find mail-order service documents in Self-service.