Calculate order value
You can easily calculate the order value for specific order lines in the order book.
Search, e. g. for all order lines with the status "entered" and the supplier "KNV".
In the order line window in the order book select all or several order lines.
On the Edit menu select the Calculate order value command.
A dialog box with the calculated order values appears.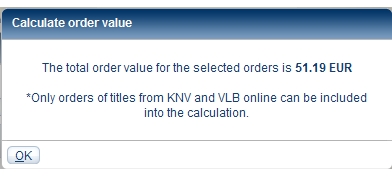 Click OK.
The dialog box is closed and you are returned to the order line window.
Related subjects: